Welcome to The Show: Season 2, Episode 5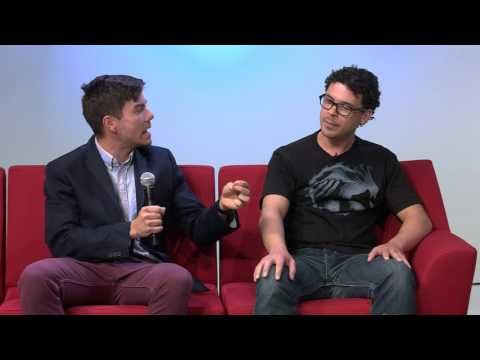 Welcome to The Show welcomes you to the first episode of Spring term 2016! Today on the show, we bring you another edition of "Welcome to The News", interviews with a cartoonist and game developer, a skit, a game of Pictionary with our guests, and an in-studio performance from Gabe Fleck. Enjoy, and as always, Welcome, to Welcome to The Show!
SCENE SELECTION
5:00 "Welcome to The News" w/ E.J. Albaugh and Blair Hogan
7:30 Interview with The Daily Barometer cartoonist Gabe Shields
9:45 Gabe Shields showcases "Mythed Opportunity" comics
12:50 Interview with "Mythed Opportunity" game developer Evan Reichsteiner
16:58 SKIT – "Professor Lawrence"
25:00 Pictionary – Max and Ben VS. Gabe and Evan
32:45 Gabe Fleck in-studio performance
36:22 Max gives his salutations
Follow KBVR-TV via social media!
• Facebook: https://www.facebook.com/kbvrtv/
• Twitter: https://twitter.com/KBVRTV1
• Instagram: https://www.instagram.com/kbvrtv/
Was this article helpful?