The Art of Combat | Diablo III with Prism | Split Screen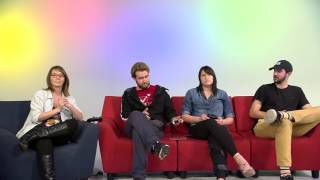 Season 10 episode 1
Cat and Ethan of Prism art and literature journal join the gang as we begin Split Screen's 10th season with a rousing game of Diablo III. Laughs, loot, and lack of bovines ensue.
Watch live broadcasts from KBVR-TV!
http://www.orangemedianetwork.com/kbvr_tv/
Follow Split Screen on facebook, twitter, and instagram!
Facebook: https://www.facebook.com/splitscreenKBVRTV/
Twitter: https://twitter.com/osusplitscreen
Instagram: https://www.instagram.com/osusplitscreen/
Was this article helpful?