The Challenger: Mario Kart Double Dash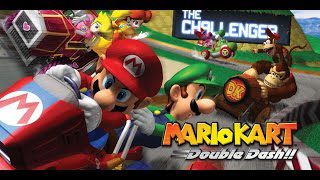 Let's'a go! In this season premiere, contestants Emmy and Brian take to the streets of Mario Kart in some slippy, slidy, kart filled action. Come have a shell of a time with us as we dash through races, and a real life RC car balloon battle.
Help us caption & translate this video!
http://amara.org/v/6HaJ/