The Challenger S5E5: Children's Movies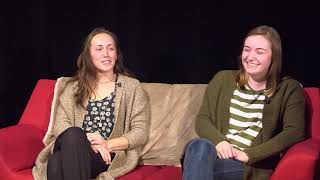 Samantha and Lydia of Oregon State University's Aspiring Educators Club join us for bridge building as well as trivia about some of our favorite children's movies in this episode of KBVRTV's The Challenger!
Follow us on social media!
Twitter: https://twitter.com/kbvrtv1?lang=en
Facebook: https://www.facebook.com/kbvrtv/
Instagram: https://www.instagram.com/explore/loc…
Help us caption & translate this video!
https://amara.org/v/n1KS/
Was this article helpful?